Get Your Free Copy of Wealth Compounded
Compound Your Wealth
Get a free copy of Joshua Schlinsky's bestselling book, "Wealth Compounded: Strategies for a Secure, Consistent, and Predictable Retirement Lifestyle … No Matter What the Stock Market Does." This Amazon bestseller not only covers the single-most important strategy for compounding your wealth, it also explains how to generate tax-free income and avoid losses from market downturns.
Get Your Free Copy of Wealth Compounded — and take charge of your financial future today!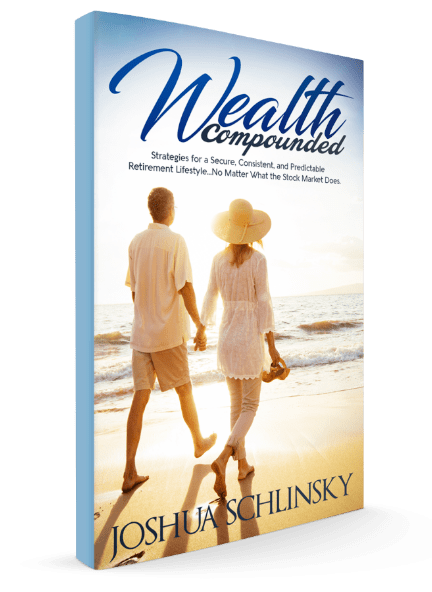 Ready to Take
The Next Step?
For more information about any of our products and services, schedule a meeting with Joshua Schlinsky today.